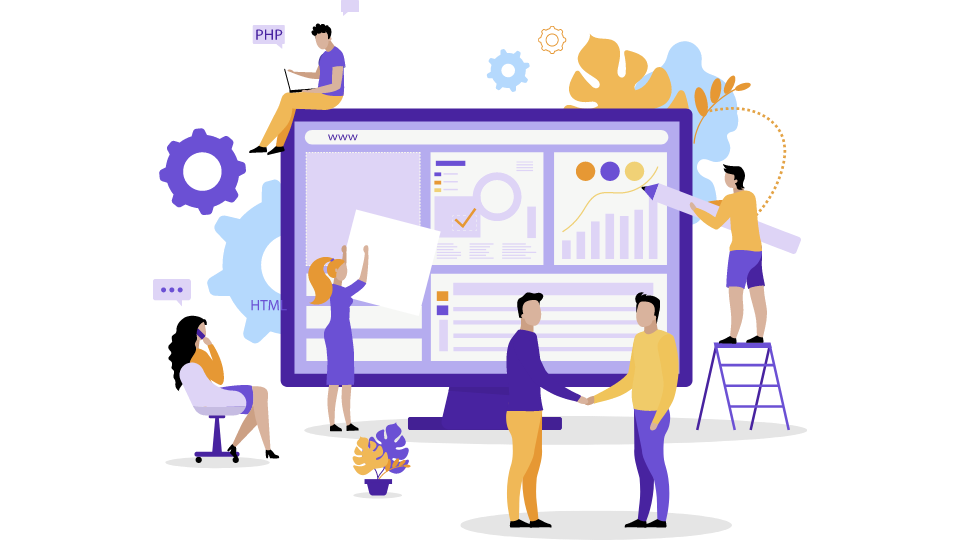 'Please send me your website link' is the most common request when someone wants to know details about our business. Website development is a long process involving activities like UI/UX design, database management, media design, content writing, copywriting, coding, domain management, hosting management and data management. A good website inspires the visitors to spend more time and explore the contents. Your website represents your business online, similar to you explaining your business to someone offline in person.
Our team at Wise Elephant is well experienced in designing attractive and responsive websites. Be it WordPress or Wix, we can design engaging websites that will entice visitors to get the most information out of their visit. We study your business and suggest you appropriate layout options. Keeping your long term vision and expansion plans in mind, the suitable layout is selected and work is done in shortest possible time to deliver a SEO friendly website to you.
Deep analysis of your business
Layout planning
UI UX design
Execution start
Website goes live
Edits and refinement as required
Do you have
any questions?
Having a website is like having a version of you interacting with many people at the same time and different places, even when you are sleeping! Websites help give detailed information of your business in various formats like text, graphics, charts, images, videos, animations and documents.
No. Website development has become fairly economical over time and it doesn't blow your pockets to get a decent website for your business.
The most popular platform is WordPress. Although it needs technical knowledge to develop a wordpress website, it is recommended from a long term perspective. Wix is also a good platform but costlier for complicated websites.
A responsive website is the one in which the proportions of the content remain stable across devices and adjust dynamically to create a flawless user experience.