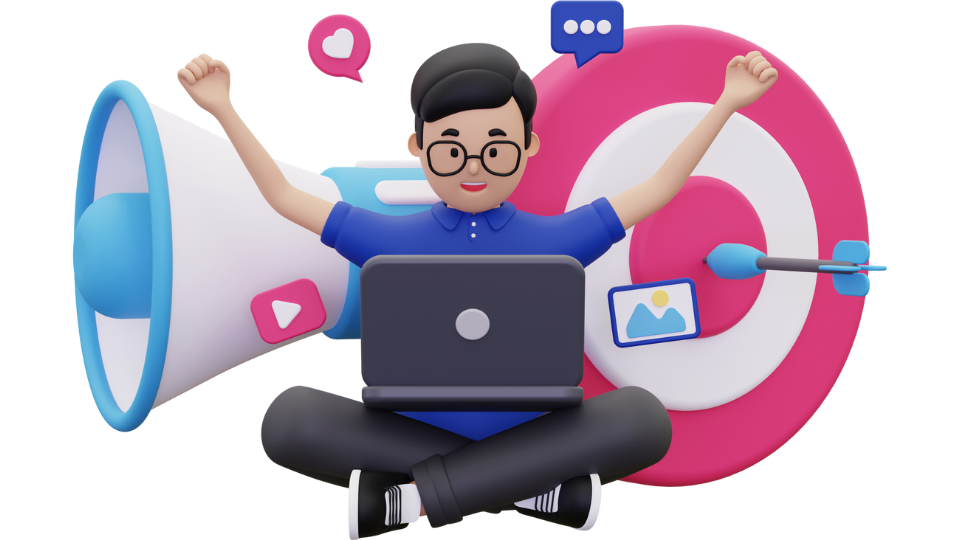 Digital Marketing consists of two parts:
1. Organic
In organic digital marketing, the aim is to increase the brand reach through extensive use of free tools and activities like posting, commenting, tagging, etc. with the purpose of engaging maximum number of people possible. Although this process is free of charge on all social platforms, in today's competitive digital space it is extremely difficult to achieve good results solely based on organic approach.
2. Paid
In this approach, paid service is available on most of the social networks where 'Sponsored' ads are shown in between the regular article feed of the user. If executed properly with detailed planning and targeting, paid marketing can help you achieve results faster. Effective paid advertising is now more affordable than organic; as achieving organic results now requires herculean efforts.
Digital marketing involves reaching out the target audience for your products and services through social media networks like Facebook, Linkedin, Instagram, YouTube, Snapchat, WhatsApp, Emails and similar tools. It involves following activities:
– Creating content regularly in the form of texts, graphics/photos, videos and posting on your brand's social handles
– Engaging visitors by conducting campaigns, offers, contests, quizzes, Q&A's, events, etc.
– Engaging as a brand with visitors through comments, sharing, tagging, direct messaging and reviews
Digital Marketing when done correctly, is extremely advantageous. Paid marketing helps in quick networking and organic helps to build long term digital presence.