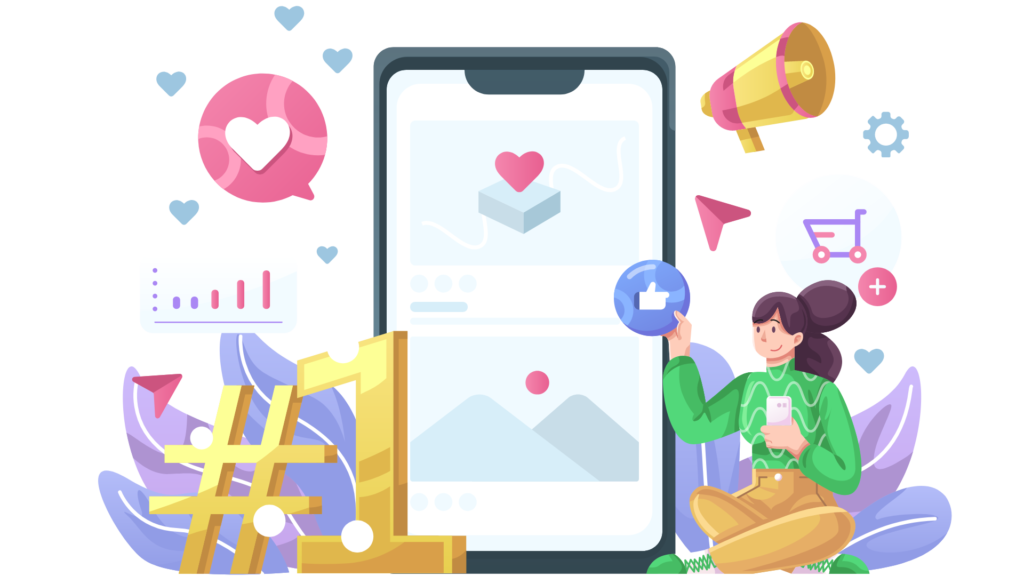 Also known as SMM in short, the main activity is posting regular updates on the different social handles of a brand. The most used social channels are Linkedin, Facebook, Instagram, YouTube, Twitter and WhatsApp. Each platform demands different type of media; for example: Linkedin is popular for thoughtful and corporate articles and gives video content less weightage, whereas YouTube supports only video content. Facebook is used more for informal networking, while Instagram is more visual with its heavy emphasis on videos and photos. Although there are more social networks popular, the ones mentioned above are used by most brands.
The second part of SMM is engagement, i.e. interacting with the visitors and users. It can be done by commenting or replying to visitor comments, by sending direct messages, by liking or sharing content of fans, solving customer queries or resolving issues. Social media has now become the trusted platform for customers to communicate quickly with brands.
Reputation management also is an important part of SMM. With spamming on the rise, it is crucial for brands to tackle hate comments, negative propaganda, fake reviews and misleading information. If not done in time, it can lead to long term losses in brand reputation, even if the brand is not at fault in the first place.
At Wise Elephant, our team studies your business in depth. It involves not only your products/services but also the competitors. Based on this analysis and the results that you want to achieve, our team comes up with a SMM strategy to build your brand. Once this is done and agreed upon, the following steps are taken:
Creating profiles on the desired social platforms (if not done already)
Optimizing the profiles
Cleaning up of already existing fake/negative propaganda 
Brand reputation management through replies, appreciations, recommendations etc.
Creating premium quality content (text, video, graphic) and posting regularly on respective social handles
Do you have
any questions?
Social Media Management has now become must for all types of businesses as social networking platforms are slowly becoming official channels of interaction between brands and customers. When done correctly, SMM will reward you with long term loyal customers who become the main vehicle for your word of mouth publicity!
No and Yes. Social Media Management is a very time consuming activity as it involves creating premium quality content in various forms for different social networking platforms. Also, managing the brand is time and efforts intensive. If done correctly, SMM gives huge gains that outrun the cost incurred. If done incorrectly or not done at all, it might hurt the brand reputation which is very costly & time consuming to rebuild.
At Wise Elephant, we study your business and suggest you with the most suitable platforms your brand should be active on. Some brands need to be active on all platforms, while some might be well off with only a few.
Example: Fashion/Food brands need to be active on all platforms. Engineering/manufacturing brands need not be active on all platforms.
SMM is not a tool to actively generate leads. It does contribute towards lead generation by creating brand value.